About
University attachment
Polytechnic Agadir is attached to the International University of Agadir – Universiapolis (one of the first universities recognized by the Moroccan state since 2011). In addition to an engineering school, Universiapolis also includes a business-school (ISIAM), a school of Tourism (ESTTH) and a communication school (SupH'Com).
Universiapolis has more than 1,600 students from 15 different nationalities. It offers more than 30 programs in Engineering, Management, Tourism and Communication based on an experience of 28 years and an international network of over 20 universities and international research center.
The Founder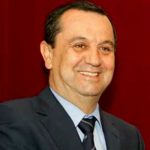 Polytechnic Agadir was founded by Dr. Aziz Bouslikhane in 2004. Mr. Bouslikhane is President of Universipolis and also Honorary Consul of Luxembourg in Morocco, Member of the National Observatory of Human Development and founder of the National Center Development and Literacy. He was awarded "Golden Leaf Merit" by the Canadian Government for services rendered to the Moroccan-Canadian cooperation and decorated Honoris Causa Engineer by the National School of Engineers of Metz..
The Director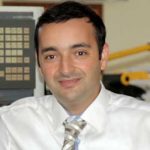 Since its inception, the school is headed by Dr. Ilias Majdouline. A 20-year experience in higher education, Mr. Majdouline also holds the position of Vice President, Research, Development and Innovation in Universiapolis. Holds a PhD from the University of Nancy 2, an Industrial Engineering Master, an Entrepreneurship Master, a Microsoft Certified Professional and a BSCM-APICS certification, Mr. Majdouline offers the polyvalence of his skills to his students and collaborators. In addition to his duties at Universiapolis, he is also Guest Professor at the Lorraine University and LIST research center in Luxembourg.
Read Director' biography …
The administrative staff
More than 25 professional and permanent teachers make up the administrative and teaching staff of the institution. Friendly, competent and dynamic, our team accompanies with passion and pride, young people who dream of being part of the 21st century engineers.