Life in Agadir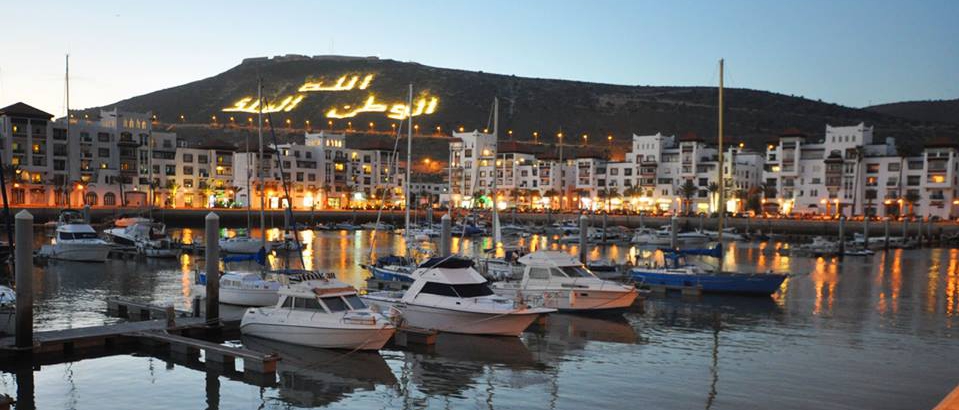 Known as premier beach destination of Morocco, Agadir region is a dynamic region, modern and welcoming. The city of Agadir has undeniable strengths that give it tremendous potential for economic and social development.
It has a millennial cultural heritage, a nature so beautiful and diverse with a profusion of typical local products as well as friendly, warm and brave people.
These are much wealth just waiting to be exploited within a framework respectful of man and his environment.
Also, the region of Agadir hosts more than 60 000 young university students from different disciplines and in an environment that offers all the advantages required for successful integration in the professional world.
Economic environment:
Morocco's second economic center after Casablanca, the great Agadir experienced in the space of a decade a strong growth momentum in favor of such large infrastructure projects.
A range of achievements allows this agglomeration to feed the larger ambitions.
An industrial cluster dedicated to the fishing industry, a large sports complex, a significant real estate and tourism investments, major projects in various sectors are all growth and development levers at both regional and national levels.
Student City:
A livable city, Agadir simultaneously offers opportunities to young students to enjoy quality of life at a very reasonable cost.
Sports and cultural infrastructure as well as its geographical nature, enable young people to combine academic life and sports activities, recreation and entertainment.
Economic diversity and the number of companies operating in the region offer students great opportunities for internships, applied works and professional integration