Certifications
Focused on the skills approach, Polytechnic Agadir has established several centers of certification of skills.
Official center Pearson Vue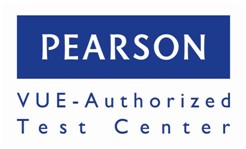 Polytechnic Agadir has a Pearson Vue testing center. It thus offers exams services type Microsoft certification benefits, CISCO, APICS (Supply Chain), Dassault Systems, Adobe, IBM, HP, Nokia, Android, Linux, First Finance, FutureLean …
This set of tests authorized by our center can offer a local service for our students' certification specializing in IT, logistics, Finance, Quality, CAD, Digital Marketing … etc. It is a way to raise the skill level of our students and promote an international level.
CISCO Systems Training Academy
Polytechnic Agadir has over 7 years of status "Cisco Academy Partner". It is considered as well as an official training center CISCO Networking Academy. This training center is equipped to allow students to follow CCNA1 certification programs, CCNA2, CCNA3 and Cisco CCNA4.
Microsoft IT Academy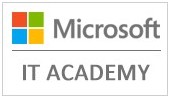 Also, Polytechnic Agadir is registered as a Microsoft IT Academy partner. This is a Microsoft IT online training program to provide courses on Microsoft technologies.
We prepare our engineer students to Microsoft certifications that enable them to differentiate themselves in the labor market and broaden their professional perspectives. Thus our students prepare certifications on:
Microsoft Office Specialist (MOS)
Microsoft Technology Associate (MTA)
Microsoft Certifications Solutions Associate / Expert (MCSA / MCSE)
C ++ Institute Authorized Academy Program

Polytechnic Agadir enjoys the status "C ++ Institute Authorized Academy Program" strengthening its position in the field of technology education and contributing to the development of expertise and knowledge about C / C ++ the most popular programming languages in the world. Our students will be able to prepare both certificates Programming Language Certified Associate (CLA) and C ++ Programmer Certified Associate (CPA) in the second year.