Partner universities
Highly open to international, Polytechnic Agadir has developed several highly active and diversified cooperation with universities and engineering schools in different countries.
University of Lorraine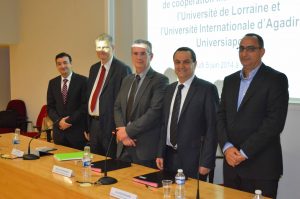 The partnership with the University of Lorraine was in 1998. It was renewed in June 2014 in Nancy. It is a partnership which helped establish several collaborations: relocation Masters in Engineering, student exchange and professors exchange. In this context, Agadir Polytechnic's students can prepare different Masters without leaving Agadir or benefit from gateways to continue their studies. More than 50 professors from the University of Lorraine are involved in Universiapolis.
Mining School of Nancy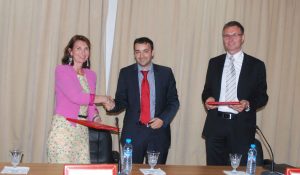 The partnership with the Ecole des Mines de Nancy dates back to 2012. It is a partnership that is primarily to establish an international cursus allowing students from Polytechnic Agadir to continue their studies in Nancy and prepare an Engineer Diploma at the Ecole des Mines. This cursus also allows to benefit from a double degree.
Polytechnic School of Poznan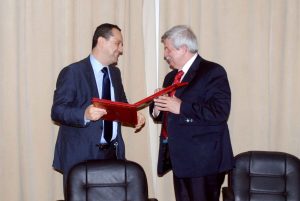 The partnership with Poznan University of Technology dates back to 2010. As part of this partnership, students who have completed seven semesters in the mechanical engineering industry at Polytechnic Agadir can apply to the international cursus developed with the Polytechnic School of Poznan in Poland. Applicants may prepare two diplomas simultaneously: Master of Civil engineering and the graduation corresponding to their field specialization at Polytechnic Agadir.
Poznan University of Medical Sciences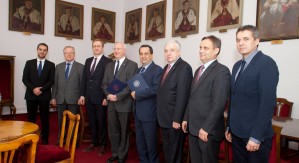 In 2015, Universiapolis signed a convention with Poznan University of Medicine to open an English pharmaceutical preparation program. This is the first such program in Morocco allowing students to prepare a Pharmacist degree in Poland.
National Engineers School of Brest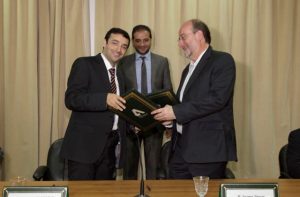 The partnership with the National School of Engineers of Brest was signed in 2012. It allows students from Polytechnic Agadir to perform half their course in Agadir and the other half in Brest. Students who have completed 5 semesters in computer engineering or electrical engineering fields can apply to follow 5 semesters at ENI of Brest and get two diplomas: Engineering Degree and Generalist ENI Diploma corresponding to their specialization field at Polytechnic Agadir.
Nancy's ENSAIA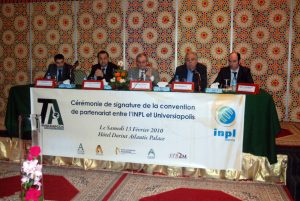 The partnership agreement between the Polytechnic Agadir and ENSAIA (National School of Agronomy and Industry) in Nancy was signed in 2006. It enabled the start of an industrial engineering course option food industry food in 2010 and the launch of international double degree cursus in 2012.
Wuhan University of Technology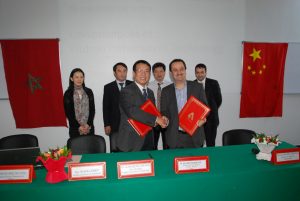 The partnership with the University "Wuhan University of Technology" dates back to April 2011. It has since its signing to offer our students many exchange sessions in Wuhan. Several old engineering students from Polytechnic Agadir were admitted to doctoral thesis in different laboratories of this prestigious University.
University of Strasbourg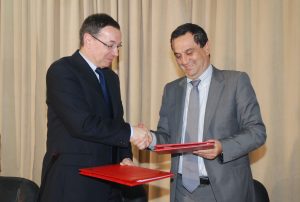 A partnership convention with the University of Strasbourg was signed in February 2013 for starting two Master addressing current issues for Moroccan engineers. This is a relocation of Management and Law of Energies and Sustainable Development Master and Electronics Trade Master.
University of Quebec in Outaouais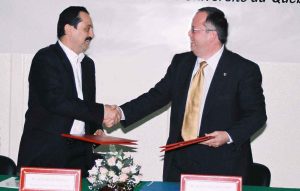 In 2007, a convention with the University of Quebec in Outaouais in Canada was signed to allow students of Polytechnic Agadir to pursue computer engineering cursus multimedia oriented.
Libreville International University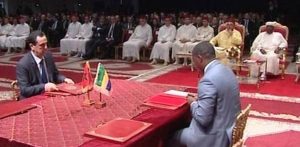 Out of the 24 agreements signed in March 2014 in the presence of His Majesty King Mohammed VI and His Excellency the President of Gabon, Ali Bongo Ondimba, figure the one between Universiapolis International-University of Agadir and Berthe et Jean Institute. This agreement aims to initiate the creation of an engineering cursus based on the model of Polytechnic Agadir in order to contribute to the development of Gabonese higher education.
In October 2015 was the opening of the first delocalized program of Polytechnic Agadir to Libreville allowed to bring pedagogical expertise of our professors for Gabonese youth. In this context, students enrolled in Libreville International University can perform the undergraduate program to continue engineering program at Polytechnic Agadir.
Dakar Higher School of Technology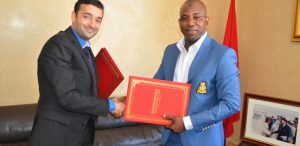 Polytechnic Agadir -Universiapolis signed on May 6, a cooperation convention with the African Institute of Management -IAM- for the establishment of a delocalized engineering program in Dakar. The relocation of the training concerns the first cycle program (Pre-specialization) Industrial Engineering, Electrical Engineering, Food Engineering, Mechanical Engineering and Computer Engineering of Polytechnic Agadir -Universiapolis.
The objective of this cooperation is provide a training of 3 years (2 preparatory years included) for students wishing to specialize in engineering jobs in Senegal, and give them the opportunity to continue the second cycle program at the Polytechnic Agadir-Universiapolis.