Campus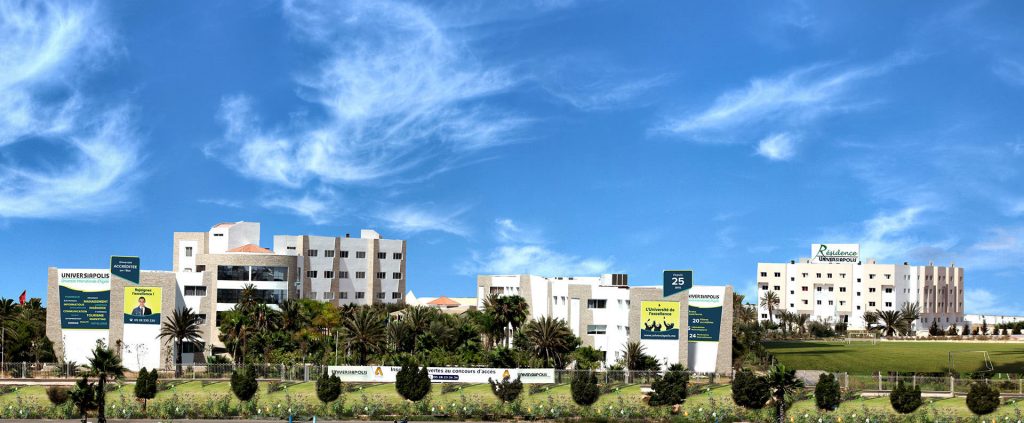 The Agadir Polytechnic is located in an exceptional campus. This is the first integrated campus in Morocco designed as a science of logic in order to offer students the opportunity to grow in areas of training, incubation spaces projects and professional spaces. The uniqueness of our campus also lies in its rich infrastructure in its geographical position and the diversity of local services it offers to students.
4 independent schools and faculties
6 hectares of public areas
Congress hall
Library
Business Incubator
Technological Hall
Cafeteria
ATM (Cash Machine)
Free WIFI
Accessibility (buses and taxis)
4 independent faculties-schools
On the same campus, students from 4 faculties-schools meet for a common university life full of exchanges of experiences and relationships. In addition to Polytechnic (Faculty of Engineering), Universiapolis campus houses a business, a tourism school and a school of communication.
6 hectares of public areas
Universiapolis campus is among the largest private university campuses in Morocco. Built on an area of over 6 hectares, the campus offers numerous spaces of conviviality, cultural activities, sport, creativity and entertainment. The size of the campus also allows him to bring many student services (Nursing, ATM, money transfer agency, Gym, fast food, supermarket …).
Congress Hall
With a capacity of 800 seats, the Universiapolis congress hall hosts many cultural, scientific or economic events organized by the University or by the different Moroccan and international actors. This space allows the student to bring the cultural dynamics and scientific conferences housed the city of Agadir, but also offer a great space for organizing a large scale event-projects.
Library
The library of Universiapolis campus has over 25,000 books including 8,000 scientific and technical titles. To ensure the best working conditions, the library provides students a reading area, concentration areas and a WiFi area. Students also have access to a virtual library of several thousand books.
Technological Hall
Inspired from the concept of Fablabs, Technological Hall of Universiapolis offers engineering students a 3D prototyping and machining space for all their technological creations. It has a 3D printer and machine tools and CNC machines for manufacturing innovative products and test manufacturing processes.
The technological hall is open to engineering students to perform their practical work, but above all to innovate and develop new industrial ideas. This is an important tool for proactive orientation of the institution focused on autonomy, innovation and creativity.

Socio-cultural spaces
Attaching great importance to culture in training our engineers, Polytechnic of Agadir has a cultural service, practice space, a stage, a multipurpose hall and logistics dedicated socio-cultural activities.
Cafeteria
Cafeteria of Universiapolis campus is both a convivial and restoration place. It offers a varied menu at any time of the day and drinks at subsidized prices.
Business Incubator

A Pepiniere – Business Incubator space integrated within the campus, provides project sponsors students, premises, equipment, secretarial and support to successfully start their business. Future entrepreneur engineers have a prototyping machine to design their products.
ATM (Cash Machine)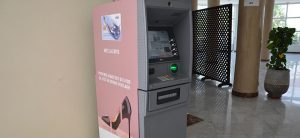 Afin de permettre aux étudiants de retirer de l'argent en toute sécurité sans quitter le campus, un guichet automatique de la Banque Populaire a été installé au sein du bâtiment central.
La Banque Populaire et Universiapolis ont aussi des accords et des conventions permettant aux étudiants d'accéder à de nombreux avantages.
Also, to facilitate money transfers to students, an agency of Canal M is installed at the entrance of the residence. Speed, proximity and security are the main advantages of having such agency within the campus.
Accessibility
The campus is located in the greater university area recently built in the neighborhood Tillila in Agadir. Near the Faculty of Medicine and the hypermarket Asswak Salam, Universiapolis enjoys a very convenient location. The site is served by No. 16 Bus line.